03/18/09 09:35 Filed in:
books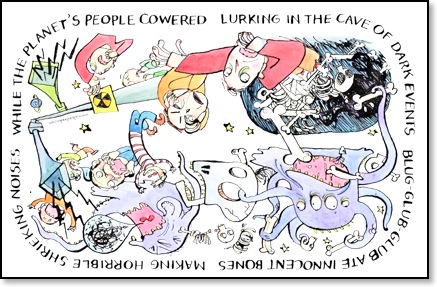 Tor is hosting One Page Wonder flip books. What fun - you print out the page, fold it, cut one piece, and you have a story that can be endlessly rearranged.


This one is Captain A-OK Fights Blug-Glub-Glub. There is a video for instructions on how to do the folding, and then how to read it.