Life has gotten very intriguing. I'm now co-chairing the ASI Digital Trends Task Force, focusing on eBook and eContent indexing and search, as well as working on the ePub 3.0 Indexing specs. If you are interested, come join our new conversation at
LinkedIn
. We have accumulated a lot of statistics, studies, trends, research, and data, and will be updating the progress we are making for eBook active indexes. No more dead indexes in eBooks!

Personally, I'm posting news and information about indexing, taxonomies, and word geekery of all sorts on
Wright Information's Facebook Page
. Come visit me there.

In other news, the Ning network has gone dark. After two years of fun, we decided that the network platform had gotten too expensive and not innovative enough. Goodbye Ning. it was a great learning experience, though!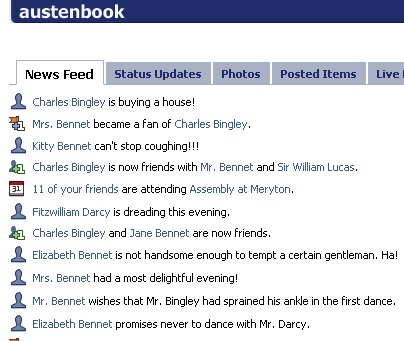 The entire story of Pride and Prejudice is here.